Comics usually have around 6-11 panels, but may have more. Shorter comics with less than 6 panels are shorts. The article for each comic must have the comic itself, the setting(s), the characters (separated into major, minor, cameo, or mentioned), the plot and/or sypnosis, and trivia.
Here is the format of each page.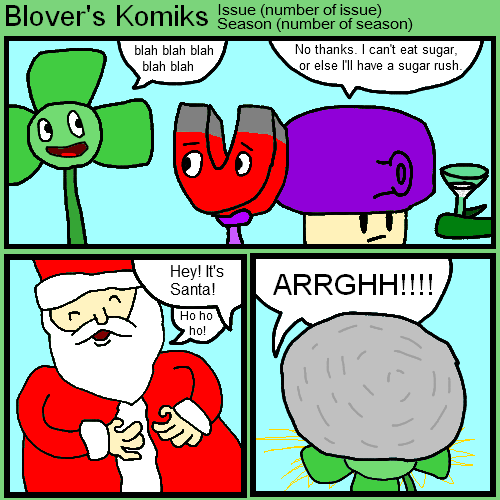 Issue (issue number): (title) is the (number) issue of Blover's Komiks and part of (season number).
Characters
Edit
Mentioned
Edit
Spoiler warning!
This article contains plot details about this comic. Read at your own risk!
In Issue (issue number): (title), (someone) (something) (blah blah blah).
This issue is an example.
Ad blocker interference detected!
Wikia is a free-to-use site that makes money from advertising. We have a modified experience for viewers using ad blockers

Wikia is not accessible if you've made further modifications. Remove the custom ad blocker rule(s) and the page will load as expected.