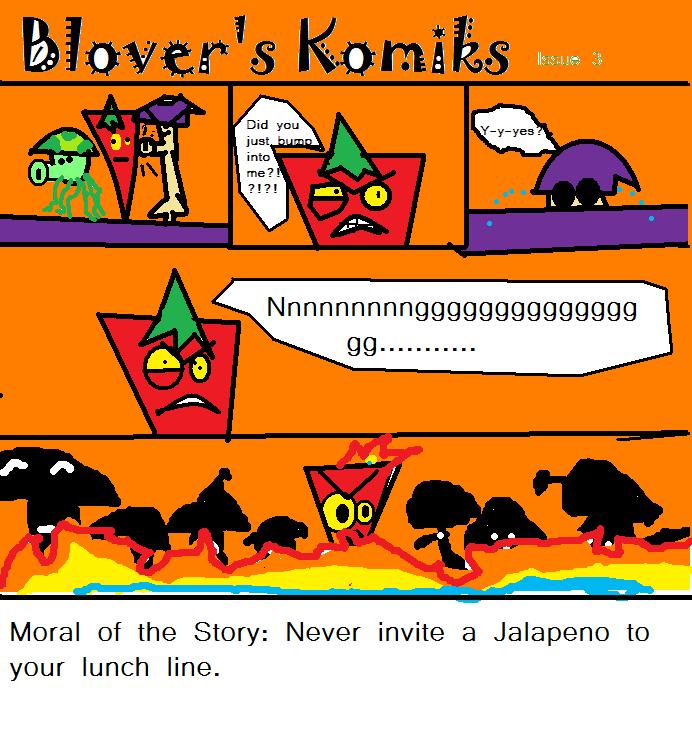 Issue 3: Don't Invite Jalapeno is the third issue of Blover's Komiks and part of Season One.
Characters
Edit
None
Mentioned
Edit
None

Spoiler warning!
This article contains plot details about this comic. Read at your own risk!
In Issue 3: Don't Invite Jalapeno, Jalapeno, Scaredy-shroom, and the other students at Mushroom Middle are waiting in the lunch line. Scaredy-shroom accidentally bumps into Jalapeno, who gets very angry and destroys the entire lunch line. The moral of the story is "Don't invite a Jalapeno to your lunch line."
You don't invite someone to your lunch line. People will come naturally.
Ad blocker interference detected!
Wikia is a free-to-use site that makes money from advertising. We have a modified experience for viewers using ad blockers

Wikia is not accessible if you've made further modifications. Remove the custom ad blocker rule(s) and the page will load as expected.