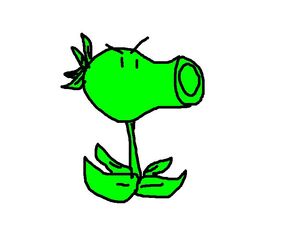 Repeater is Gatling Pea's cousin. He sometimes helps Gatling Pea (only twice a week) at the Military Complex. He's seen in Issue 4, chatting with Peashooter, then pushed Tri-shooter and jumps with Snow Pea, sendi
ng Peashooter fly to Jalapeno's test paper.He can get real excited.
Age:12 Gender:Male habits ::Playing minecraft and  gets bored real easily  he also collects crystals
He can make anything out of crystal
Has a short temper A ball of fire burns around him when he gets angry

Friends: Currently none:(
Ad blocker interference detected!
Wikia is a free-to-use site that makes money from advertising. We have a modified experience for viewers using ad blockers

Wikia is not accessible if you've made further modifications. Remove the custom ad blocker rule(s) and the page will load as expected.