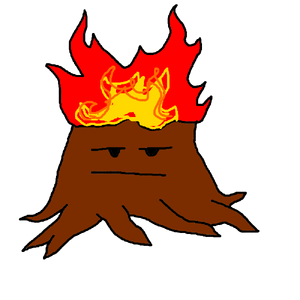 Torchwood is a very good friend of
Cherry Bomb
. He is part of the military complex with
Gatling Pea
,
Nuke Pea
, and
Cob Cannon
. His first appearance is in Issue 32: Hot and Cold.
Gender: Male

Age: 22

Type: Plant

Enemies: Ice-shroom, Sea-shroom, Grave Buster

Friends: Blover, Cherry Bomb, Repeater, Cob Cannon, Nuke Pea, Hypno-shroom, and Ninja Blover

Times killed: 2

Seen in: Issue 32: Hot and Coldness, Issue 37:Death of Doom

Favorite food and drink: Hot wings, fries, and orange juice
In the original hand-drawn comics, he doesn't have an angry face and his flames are yellow and red.
Ad blocker interference detected!
Wikia is a free-to-use site that makes money from advertising. We have a modified experience for viewers using ad blockers

Wikia is not accessible if you've made further modifications. Remove the custom ad blocker rule(s) and the page will load as expected.